If you feel the beginnings of a cold or flu coming on and you have nothing at home there is always a few good pantry items that can help you out.
Garlic
Garlic has been used for centuries to help ward off ills (and vampires!) and for good reason. A recent study on garlic showed that it has very strong antibacterial properties and while bugs are resistant to some antibiotics, they were not to garlic. There is an active ingredient called allicin that is only released when the bulb is crushed so chopping it up doesn't work, and sorry guys it must be raw to work. (Most of the therapeutic properties are lost in cooking, so roasted garlic, while tasting good will do little to help your cold).
So if you are feeling like you are coming down with something grab 2 or 3 cloves, peel them, crush them with the back of your knife (or side of fist if you are Jamie Oliver!) and then break into manageable bits that you can swallow down with a glass of water.  You won't taste it and usually it doesn't repeat either.
For little babies you can crush a bulb and then thinly slice bits off and put them in their socks. Babies skin is 10 times more absorbent than ours so it will go straight into their blood stream. They do smell a bit, but it is very effective!
Vitamin C
Vitamin C affects many parts of our immune system. It enhances our white blood cell function and activity as well as increasing antibody response. It also has many biochemical effects similar to interferon, the body's natural antiviral compound. This means it is great to consume the whole way through an illness.
We all know oranges have vitamin C in them, but did you know that cayenne pepper is one of the highest sources!  (not as palatable as orange juice though!) Other sources include blackcurrants, kiwi fruit, guava, pineapple, strawberries. Lots of vegetables are high in vitamin C as well – broccoli, peppers, potatoes, parsley, cucumber and brussels sprouts.
Exposure to air destroys vitamin C so try and eat fresh foods as quickly as possible. For example freshly sliced cucumbers if left standing will lose 41 to 49 percent of their vitamin C content within the first 3 hours.
Reducing the amount of refined carbohydrates and sugar will also help you get quicker better as they suppress the immune system. Such things to avoid are pasta, white bread, cakes, muffins, lollies, chocolate and alcohol. (I know! Sorry!) In some people dairy can cause excess mucous so if you are one of those people best to avoid it also.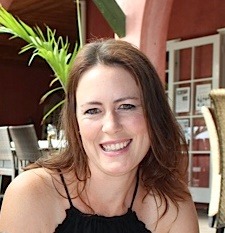 Jenny Bates has been a practising Naturopath and Massage Therapist since graduating at Sydney's esteemed natural therapies collage, Nature Care in 2003. Since then she has continued studying completing pregnancy massage, shitasu massage, touch for health levels and emotional freedom technique (EFT) and has been working and specialising in allergies for over six years.
For the last 2 1/2 years since being pregnant and having a child, Jenny's focus and expertise has shifted to pregnancy, post natal support, babies and children which she finds truly fulfilling rewarding.
She has a passion and enthusiasm for helping people and sharing her knowledge especially if it involves food! A self confessed 'geek' she is always attending seminars to keep up with the latest nutritional developments and building upon her massage skills.
To make an appointment with Jenny at the Bella Mama Spa & Wellness Centre please call 09 4457591 or book on-line.