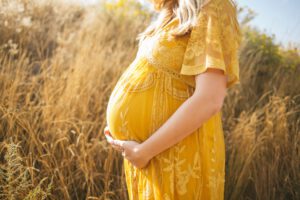 Chances are, a pandemic wasn't part of the plan when you found out you were pregnant. You may have been pregnant when COVID-19 hit or perhaps fell pregnant during lockdown and figured the pandemic would be over before your due date arrived. Whatever your circumstances, likely, COVID has drastically altered your pre and postnatal experiences.
While many families have struggled with reduced support systems thanks to lockdowns, others have enjoyed having their new baby all to themselves. Every family has experienced the pandemic differently, and there is no right or wrong way to feel about it all. It may have been a blessing in disguise or an event that left you floundering without the help of your nearest and dearest.
Sadly, the pandemic has taken its toll on maternal mental health. One study found that new mothers in London were twice as likely to develop Post Natal Depression (PND) during lockdown (you can read the study, published in Frontiers in Psychology here). A study in Italy found high levels of maternal mental health problems, but an increase in healthy eating and higher than usual breastfeeding rates (you can read this study, published in BMC Pregnancy & Childbirth, here).
Lots of services closed during lockdown, and this affected women and pregnant people, too. With spas and treatment centres closed, people could not enjoy prenatal massages that may have helped them de-stress. In addition, doulas were unable to operate, and some hospitals suspended their home birth services, leading to increased anxiety for women soon to give birth.
The Pandemic Pros List
In the interest of positivity, here are six ways new families have benefited during the pandemic. See how many of these lockdown benefits you agree with:
1.   A calmer pregnancy
Thanks to life stopping still during lockdown, many families have enjoyed a slower pace during pregnancy. With life stripped back to the bare essentials, women have been able to focus on their health and emotional states without rushing about trying to keep up with life's demands.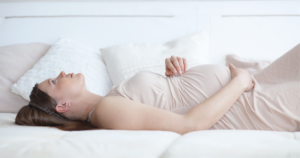 Working from home allowed many pregnant people to take it easier than they may otherwise have done. In addition, remote working has given women more time to relax and more control over their working day. Pregnant women have saved their energy for exercise to help them stay healthy and fit in preparation for birth. At-home yoga workouts and daily walks have proved invaluable to many pregnant women during the pandemic.
2.   Pregnancy baby boom
Many midwives are reportedly rushed off their feet thanks to the pandemic baby boom. Many couples chose to extend their families during lockdown. This is likely due to spending so much time together during the pandemic. After all, there wasn't much else to do, was there? A lockdown meant all those works functions and cancelled social occasions, and couples could finally spend some quality time together without interruption.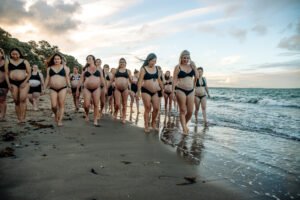 3.   A quiet and restful postnatal period
New babies are a cause for celebration, and this traditionally means a steady stream of visitors during the first few weeks of life. However, lockdown ended this ritual and meant many new families navigated the postnatal period alone. While some may have missed the opportunity to show off their beautiful newborns, others have revelled in the quiet and restful postnatal period.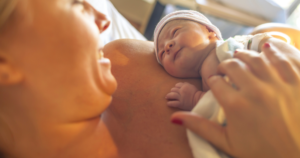 While modern society often expects new mothers to bounce back and be ready to receive visitors in the days following birth, the pandemic has given women room to heal. No more unexpected knocks at the door or family members desperate to meet the new arrival. Instead, pandemic mamas had space to breathe as they hunkered down to begin life as a new family.
4.   Working from home allowing more time for family bonding
Before the pandemic, most people worked outside the home. When your partner's parental leave was up, they'd have been back to the morning commute and the daily grind. Long days would have stretched out ahead of you and your baby, and you'd have exhausted yourself inventing creative ways to fill them.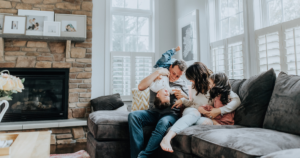 Thanks to lockdown, many people are working remotely. Once your partner's parental leave was over, they probably headed back to the home office. Remote working has allowed working parents to spend coffee breaks and lunchtimes with their babies. It has eliminated commute time and allowed parents to eek as much family time out of their day as possible.
5.   No unwanted kisses for the baby
Pre-pandemic mums had to navigate the awkwardness of well-meaning friends and family members trying to kiss their new babies. As seems pretty obvious now, kissing is a great way to spread germs, bugs and even potentially life-threatening conditions like the herpes virus. While many websites and parenting books advised parents to ask visitors to wash their hands before touching the baby, many couples found this awkward.
Thanks to all the awareness raising during the pandemic, most visitors will now understand the importance of good hand hygiene. Pandemic babies have benefitted from this increased public awareness of hygiene and germ spreading and have hopefully enjoyed better health as a result.
6.   Uninterrupted time to figure out parenthood
Becoming a parent is not easy, not by a long shot. There is a lot to learn, and you can find yourself overwhelmed by all of the information and advice. However, lockdowns gave new families the gift of time. Away from the distractions of everyday life, new parents were free to find their feet and figure out how to look after the new addition.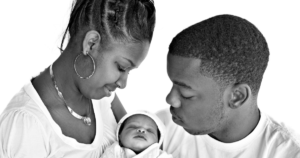 The world is full of so-called experts. Your mum, mother-in-law, next-door neighbour and strangers on the street – everybody has an opinion. Being in the middle of a pandemic gave parents time to figure out how to parent away from the unsolicited opinions of everybody else. Of course, there is nothing worse than being given conflicting information when your confidence is shaky, but that's something new mothers have always encountered. Hopefully, the pandemic has given you time with your baby to build your confidence and realise that you are the expert.
Pandemic Babies
The babies born during the COVID-19 pandemic have started life during a global crisis, and it is yet to be seen how this will impact the generation. Will they have benefitted from the concentrated bonding time with their parents and the slow pace of their early lives?
The new parents, too, are likely to be of interest. For one thing, you may find it easier to develop a bond with the parents of other pandemic babies; after all, you have all survived something unprecedented. You understand the frustrations, joys and anxieties that new parents have experienced over the past 18 months.
As the world returns to a new normal and daily activities resume, be sure to remember the good things that the pandemic brought you. If there were any aspects you wanted to keep forever, such as slower weekends or remote working, try to focus on these aspects going forwards. On the other hand, if you are desperate for life to return to normal, throw yourself headfirst into that.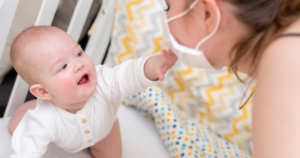 How has having a pandemic baby been for you? Let us know in the comments below. Has it been a mixed bag of pros and cons?
To book a rejuvenating massage or beauty treatment as a well-deserved treat for yourself, simply book online or give us a call on 09 445 7591.
Photos by Canva and Anna Hecker