How to Keep Your Relationship Strong Post Baby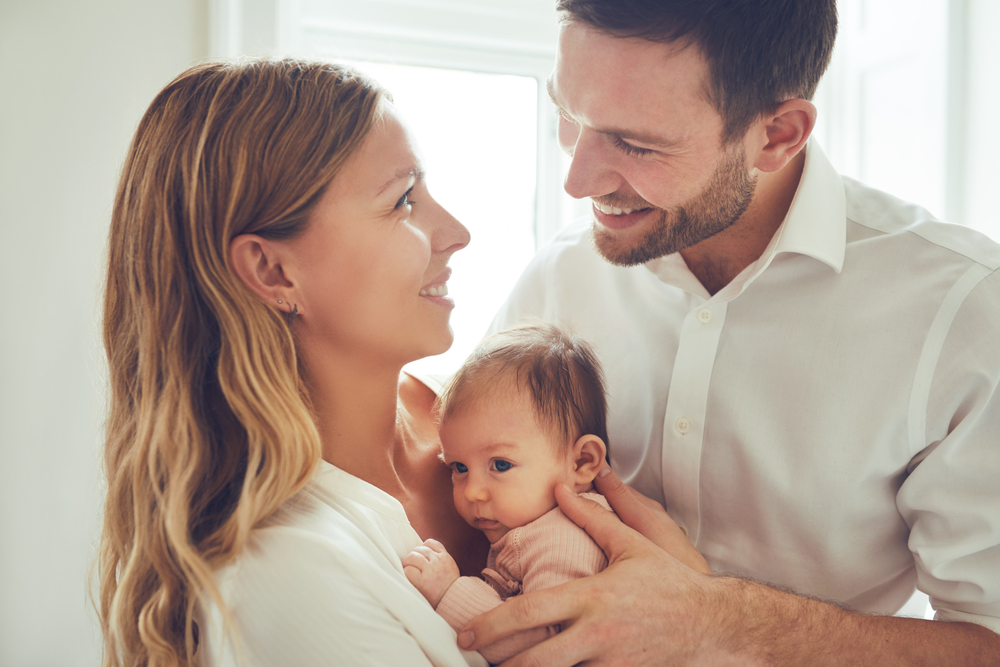 One of the biggest if not THE biggest tests for anyone's relationship, is having a baby.  Gone are the days of being rested with plenty of time and energy to pour into your partner. Gone are the days of popping out for a spontaneous date night. Hello, time deprived, tired and irritable!
Where there was once just the two of you in the house, now there is three – 24/7. Not to mention all the additional cleaning, washing, and work we all know that comes along with having a new baby. In fact, two thirds of married couples report being less satisfied with their marriage, according to a widely cited 2011 study by couple's therapists John and Julie Gottman.
It can be the most joyous and wonderous journey you've ever embarked upon with your partner of course.  You've created a human life together – half you and half them. Joy and happiness enter your life like nothing you've felt before.
But with all of that magic does come a huge change to the reality of life. A challenging time for anyone's relationship (in fact if it isn't then I want to meet you!).
Here are some tips for how to keep your relationship strong post baby.
Acknowledge that it is hard for both of you
Sometimes just talking about how hard things are and how much things have changed can help you both feel better understood and connected.  Leading up to having a baby, the focus is often around buying the right pram or bassinet, and preparing for the birth itself. But nothing can prepare you for the change to day to day life and the flow on effect it has on your relationship. "It's rare for couples to talk about what the arrival of a baby will mean for your relationship", says Alison Osborne, author of The Post-baby Conversation: What new parents need to say to each other.
Having a baby is a major identity change for you both. Although your experiences may be different, they can still be equally as intense. Try not to play the "who has it worse" game.
Appreciate each other
Parenthood, running a household, working and life in general is a serious (and underappreciated) juggle. Whose job is it to appreciate you? Your partners.
A big reason for marriage dissatisfaction is feeling under appreciated. Simple words such as "You are so good with the baby", "You are amazing how you work all day and still have energy to help out with the housework" or "I love how you do all the gardening you're the best" can fuel the tank for the other person and help keep them going.
This could be in the form of dates away from the house (if you are lucky enough to have outside help and a baby who takes the bottle). Or it could be a dedicated "date night" at home in the evening when baby is asleep. Get creative!
With the daily grind of taking care of a baby/kids, it can be easy for partners to start feeling more like colleagues or friends than lovers. Book in time together so that you can regularly remind yourself of the person you fell in love with. Get that flow of oxytocin going and keep your bond with your partner tight.
Set aside specific times to talk about things
New issues can arise in your relationship when you have a baby. It can also be hard finding the time to address these issues. Setting aside a dedicated, regular time slot for the two of you to talk about things can be a helpful tool. Being able to say "let's talk about it on Wednesday", may prevent unnecessary arguments from occurring. For example in the heat of the moment when you're exhausted, laying the complaints on thick and fast might not be the most helpful thing for your relationship. Another benefit of a dedicated time slot is that when events pop up i.e the baby power chucking everywhere, you know you will always have time later to properly talk. Not only that, you may both be in a better head space and more open to resolutions.

Lighten up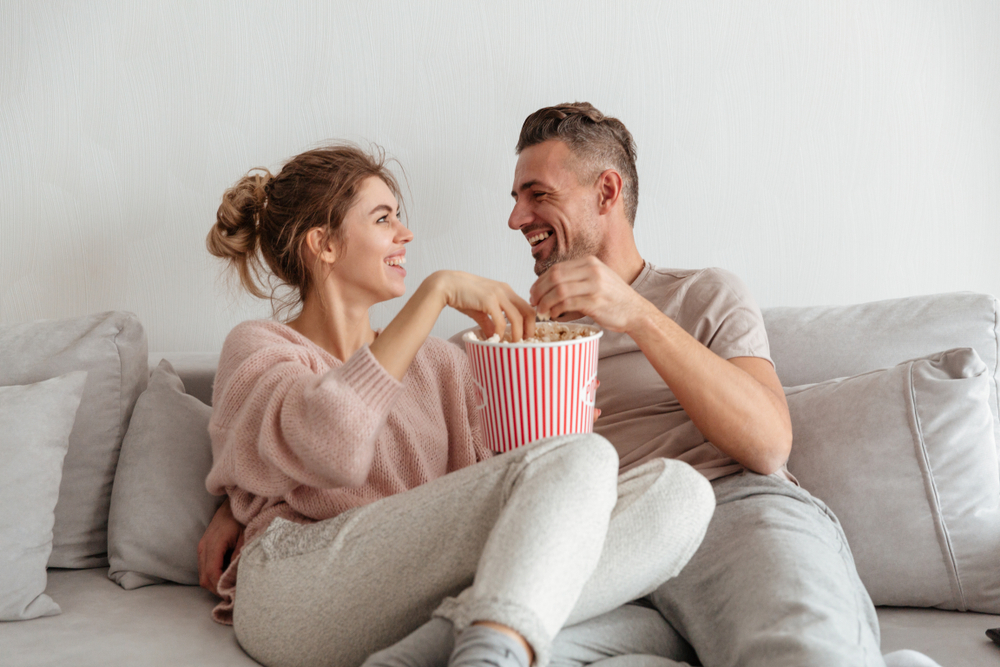 As hard as it can be, try to see the funny side of things. Newborn babies (and the preschool years) are temporary. Things will get easier! Sometimes just a positive mood and laughing at situations or things that happen can lighten things up and make everything ok.
Take time out for you on your own
Taking time out for yourself is an important way to stay refreshed and rejuvenated.  Be it meeting up with friends, going for a weekly massage, going to the gym or getting your nails done – whatever you choose is up to you.  Accept that a full day out shopping or time out every day might not be practical anymore, but one or two hours of self care can do absolute wonders. Engaging in your own (pre-baby) passions and hobbies can also be a great idea, and help you maintain your own identity. Encourage your partner to do the same.
Having a baby is a testing time for anyone's relationship. Try to remember this and that "bonds formed in battle are strong". Love changes and love evolves, and magic things can happen when partners grow together. All the best with you and yours 😊
The Bella Mama Team x
To book a rejuvenating massage or beauty treatment as part of your self-care , simply book online or give us a call on 09 445 7591.