Postpartum Doula Certification Workshop
Become a Postpartum Doula through BirthWorks! Attendees receive hands-on training and waived requirements!
Receive high quality, comprehensive training that integrates the mind, body, and spirit during the postpartum period.
Learn about our Human Values approach to postpartum care that increases confidence and decreases fear.
Learn about the Neuroscience of Mother/Baby Skin to Skin Contact, Primal Health and Hormones, Grieving and Healing, Basic Child Development, Multiples, Premies, Mental Health, Breastfeeding, Energy Fields, Setting Up Your Own Business, and more.
Work with your mentor throughout your training.
Come be part of "The BirthWorks Experience!"
Nov. 2,3, 2019 Auckland, NZ
Please click on following link to get admission in the "Postpartum Doula Certification Workshop"
https://birthworks.org/events/category/workshop/
Two-day Workshop fee: $400US+ discounted program: $295US Total =$695US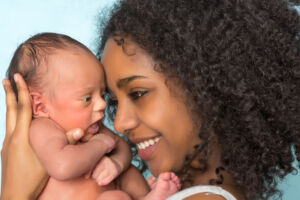 A Doula
Believes that birth is a deeply spiritual and joyful experience that impacts a woman's entire life.
Recognizes that integration of the mind, body, and spirit generates a more positive birth experience.
Sees herself as a companion to the birthing woman, providing information to help her develop a birth plan prior to birth and staying with her throughout her entire labor so she can feel safe to let go and give birth.
Understands that emotions and nutrition of the pregnant woman have a great impact on the health of her baby from its life as a fetus through adulthood.
Believes that breast milk provides optimum nutrition for the newborn baby, and therefore encourages breastfeeding whenever possible.
Respects the privacy of a laboring woman and her family.
Is trained to recognize the progress of labor by observing body physiology, facial expressions and speech.
Knows that her role is to support the social structure of the birthing environment, i.e., caregivers, family and friends, and to meet the emotional needs of the parents, providing suggestions and information as necessary.  Her role is not to provide medical support or to make decisions for the expectant parents.
Keeps talk to a minimum, knowing her actions speak for her.  She can remain humble, calm, loving, peaceful, and harmonious, so the baby can be welcomed into a quiet and loving atmosphere.
Sees herself as an important member of the birth team, all on a journey together with birthing parents, caregivers and other doulas, sharing their love of birth and having mutual respect and cooperation with each other.
Trusts her conscience when responding to events surrounding the birth process and releases any fears and expectations of the birth outcome.
Fills her heart with compassion and is prepared to help anyone of any age, race, religion or community, acknowledging that babies are beings of love and should be met with only one language, the language of the heart.
Realizes that it is important to limit her number of clients so as to create a balance between her own responsibilities to her family and to those she serves in birth.
Strives to see good, think good thoughts, speak kind words and listen to what is good, knowing these feelings can only come out of love.
Believes that the ability to love is essential for the health of the body, peace of the mind, and joy of the spirit.
Two-day Workshop: Nov. 5,6, 2019
Fee: $400US+ discounted program: $295US Total =$695US
Venue: Mama Maternity, 13 Coyle St, Sandringham, Auckland 1025
Tutor: Cathy Daub
Cathy Daub designed and taught the first BirthWorks classes in New Jersey in 1981.
My first birth was a cesarean for a single footling breech, and then I had a vaginal birth after cesarean (VBAC) without interventions for my second birth. When my husband and I moved from Massachusetts to New Jersey, I found out women were having planned repeat cesareans even though VBAC is a safer option in most cases. As I believe women should be encouraged to birth in the path of least risk, I designed and taught BirthWorks classes to educate and inform women about the safety of VBACs, and also to help prevent the first cesarean. My passion for birth has grown since then, especially because of the research on primal health (the time from conception to the end of the first year of life), knowing that what a baby experiences during that time–including whether or not hormonal behaviors are able to be expressed–is known to have permanent effects into adulthood. Good childbirth education is crucial now more than ever before. Women need to know that the knowledge about how to give birth is already inside of them and childbirth education needs to be directed towards helping them to have more trust and faith in that knowledge.
Cathy Daub