NEW ZEALAND'S LEADING SPECIALISTS IN PREGNANCY & POST NATAL MASSAGE
Mind-Body Therapist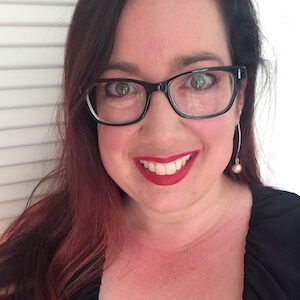 Franciska is a member of the New Zealand Association of Neuro-Linguistic Programming (NZANLP) and as such, works within the guidelines of the NZANLP Code of Ethics.  She holds a Diploma of Professional Counselling through the New Zealand Institute of Professional Counselling (NZIPC), NLP Practitioner Certification through the International Association for NLP (IANLP), and a Bachelor of Business Studies through Massey University.
Her counseling studies included Person-Centred, Solution-Focused, Gestalt, and Cognitive Behaviour Therapies.  Her NLP studies included Time Line Therapy, Fundamental Coaching Skills, and Ericksonian Hypnotherapy.  In addition, she has undertaken professional development courses in Mindfulness, Imago Relationship Therapy, and the Grief Experience.  She is also certified in Advanced Suicide Prevention (Screening and Triage) and Volunteer Palliative Care.
Franciska follows a pluralistic approach towards therapy – which means she recognizes that every client is an individual, who will require different therapeutic approaches, at different times, and for different issues.  As such, she will walk alongside you, harnessing a variety of therapeutic techniques tailored to fit your individual needs, to empower you to take control of the issues you're experiencing, make the changes you desire, and restore balance to your life so that you can live the life you love.
Using simple, yet powerful therapeutic techniques, Franciska will empower you to manage and overcome any number of physical and emotional issues, such as:
> Addiction
> Anxiety
> Career
> Chronic Illness
> Chronic Pain
> Confidence
> Depression
> Fear
> Grief
> Goals
> Health
> Illness
> Insomnia
> Loss
> Motivation
> Obsession
> Performance
> Phobias
> Procrastination
> Relationships
> Self-Esteem
> Stress
> Trauma
> Weight
Make An Appointment
Appointments are made directly with our Mind-Body Therapist Franciska Neuhauser.
Call 021 555 068
Bella Mama Clinic
165 Lake Road, Belmont