AUCKLAND'S LEADING SPECIALISTS IN
BEAUTY & SPA THERAPY
All Bella Mama Beauty Therapy treatments are suitable for all Mamas. We insist on using only the finest quality organic skin care and products and our specialist pregnancy beauty therapist can adjust any treatment to suit each trimester of pregnancy. For example from the 3rd trimester onwards, all facials are received in a semi-reclining position for comfort and safety of mum and baby. Why not treat yourself to one of our gorgeous 'Pamper Packages' ensuring complete care and attention during this special time.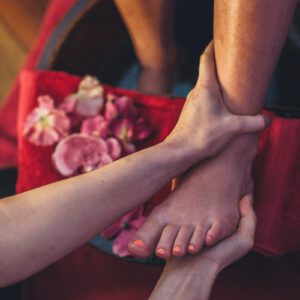 Pamper Packages for All Mamas
Combine our signature massages with beauty therapy to create the ultimate pamper package – truly divine!  All packages include a warm lavender foot soak and 1 hour of Peaceful Mama Nap Time. To book yourself in for a signature Pamper Package please call the Bella Mama clinic on 094457591
* Bella Mama Pamper Packages come with a 1 hr Peaceful Mama Nap Time. Snuggle into a cozy robe and float into the seclusion of our private Nap Room where you will be served herbal tea and a delicious snack. Relax back in the recliner for a well-deserved rest, read or listen to a selection of music or meditations.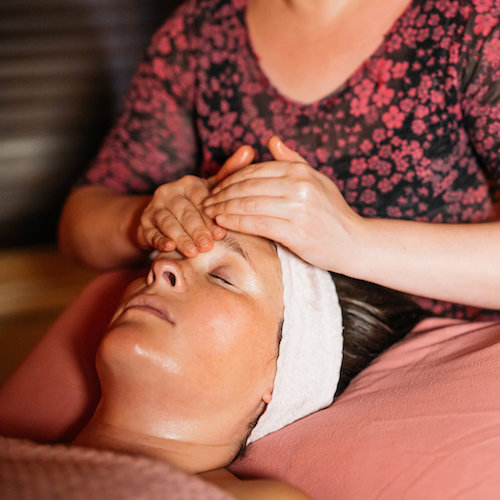 FACIALS – PHYTS 100% Organic
All Phyt's skincare and the Nutritional range have been created without the use of Synthetic Preservation, Synthetic Parabens, Colouring Agents, Genetically Modified Organisms (GMO), Animal Testing, Synthetic Fragrance or Synthetic Ingredients.
Phyt's Laboratories for more than 40 years have never used chemical ingredients in their compositions.  The Phyts Skincare range is 100% bio certified organic and ideal for pregnancy and breastfeeding.
Pick Me Up Facial (30, 45, 60 mins)                $75-$125
A balancing and nourishing facial that will leave your skin glowing. Cleanse, tone, exfoliate, mask, massage and moisturise.
Indulgence Facial (75 mins)                $175
A powerhouse facial ideal for rejuvenation and skin that needs that little extra care during pregnancy and the post natal period. Cleanse, tone, exfoliate, mask, vitamin and essential oil infused serums, pressure point neck, scalp and face massage moisturise.
Lash Tint + Brow Tint + Shape
Luxury Pedicure (60 mins)                $90
A deeply relaxing and pampering pedicure that includes a lavender foot soak, spearmint lower leg and foot scrub, buff, therma-soft shea butter warming socks,massage and polish. The Spa Ritual range of nail varnishes are sourced from organic and vegan ingredients which are safe and non-toxic during pregnancy & breastfeeding.
Express Pedicure (30 mins)                $65
Lavender foot soak, spearmint lower leg and foot scrub,
cuticle tidy, massage, nail shaping and polish.*
*The Spa Ritual range of nail enamels are sourced from organic
and vegan ingredients
NB. 10% discount for 2 or more areas